Better protection against flooding – now and in the future
Effective and sustainable flood protection
Because it is a critical threat, the Netherlands has a long history of flood protection with dikes, dams, dunes and storm surge barriers. Deltares' role is to develop and implement knowledge, innovative techniques and solutions to improve the (assessment of) flood defences, enable sustainable construction and allow for the integral spatial implementation of grey, green and hybrid flood defences. With our contribution, the Dutch government can manage flood risk in a cost-effective way. The return on investment of this knowledge development is large: in the Netherlands alone there are 3600 km of flood defences. Avoiding or reducing the reinforcement costs of only a small part of these flood defenses already gives a large return on the investments.
Supporting Dutch flood protection program
We work with the Dutch government agencies in the Flood Protection Program (HWBP) on three levels: as strategic partner, as advisor and on the execution of projects. At the strategic level we helped define the national knowledge agenda on failure mechanisms, and framed knowledge programs on Eco-friendly Dike Construction (Natuurlijk Bouwen) and Flood-resilient landscapes.

As an advisor, Deltares develops tools such as the Assessment and Design Toolbox (in Dutch: BOI) with which the flood protection state of dikes, dunes, dams and structures like storm surge barriers can be assessed and new flood defences can be designed. With BOI, the Dutch government and waterboards can prioritize investment decisions more efficiently. In projects, we help waterboards using the "The Innovation Accelerator'' to assist the national levee reinforcement programs to select innovations, following a cycle of (inter)national knowledge development and implementation.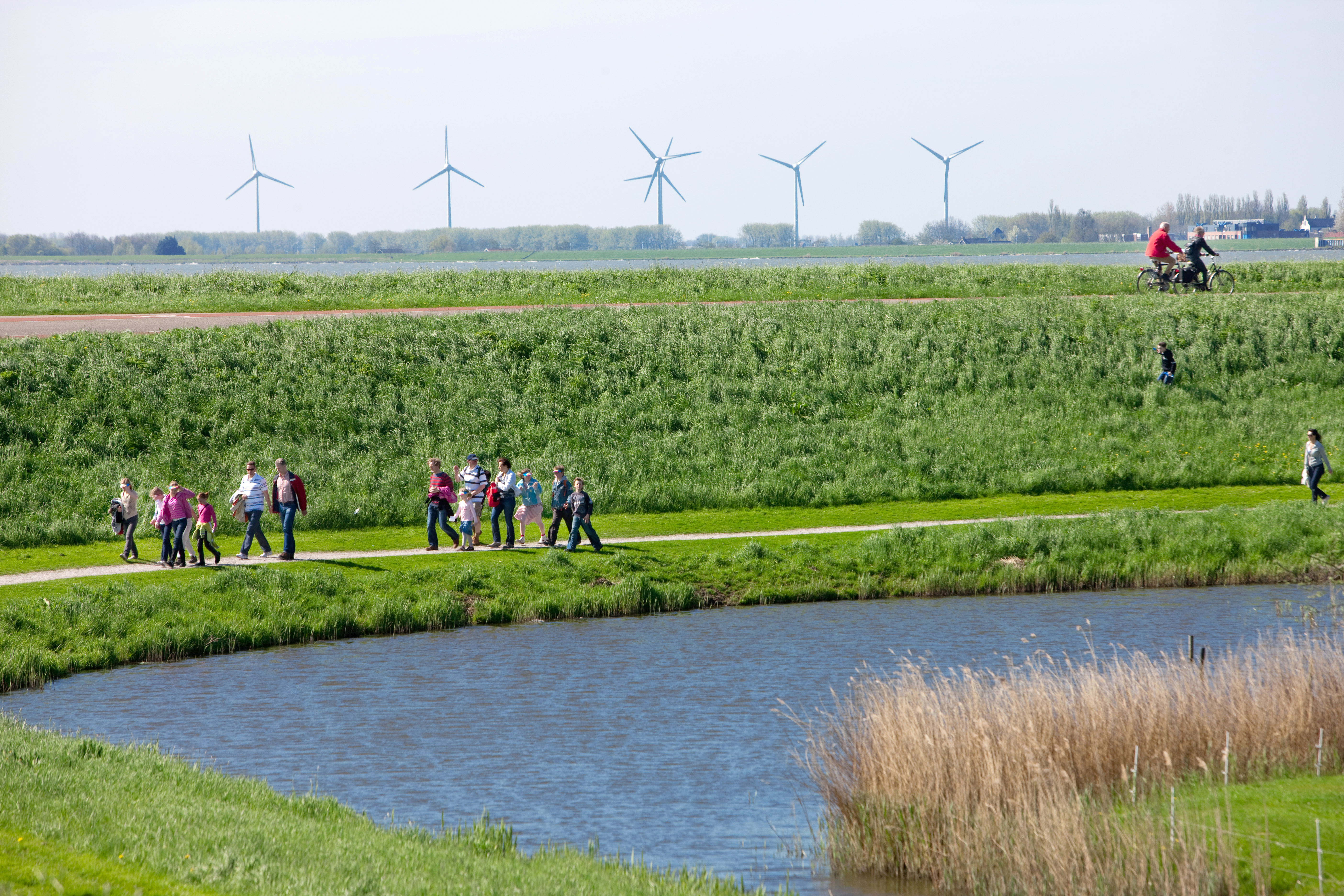 Understanding failure mechanisms for flood defenses
Our tools draw on fundamental knowledge of the failure mechanisms of flood defenses, such as erosional flows through dikes, called "piping". Within the project Knowledge for Dikes (Kennis voor Keringen), Deltares analyzed the complex interaction of water flow and the subsoil including mitigating measures such as "soilmix heave screens" and produced guidelines and assessment software. We also investigate the stability of grass, stone and asphalt top layers on dikes which we obtain using laboratory and field experiments. In other projects, we participate in field experiments on dike failure in Hedwigepolder, and in reinforcement projects such as on the River Lek. At the sandy coast, dune erosion and breaching are investigated together with TU Delft and consultants.
Building a knowledge base for nature-based flood defenses
Green (nature-based) or hybrid defences are implemented worldwide. In the Delta Flume, we studied the effectiveness of willow trees to reduce wave attack. With US and Australian partners, Deltares assesses the flood-reduction potential of coral reef restorations. We actively explore the circular use of dredged material and sustainable construction methods. For instance, in the Ems-Dollard (near Delfzijl) dredged silt material has been ripened to clay to strengthen the dikes. As the clay-grass dike has an unusual mild slope, its design was tested in our Delta Flume.
'The Flood Risk Management Programme is facing an enormous challenge: hundreds of kilometres of dikes need upgrading. This operation calls for new ideas and insights. In short: innovative capacity. Deltares has been helping us with this since we began in 2013. It is a wonderful, mutually beneficial, alliance'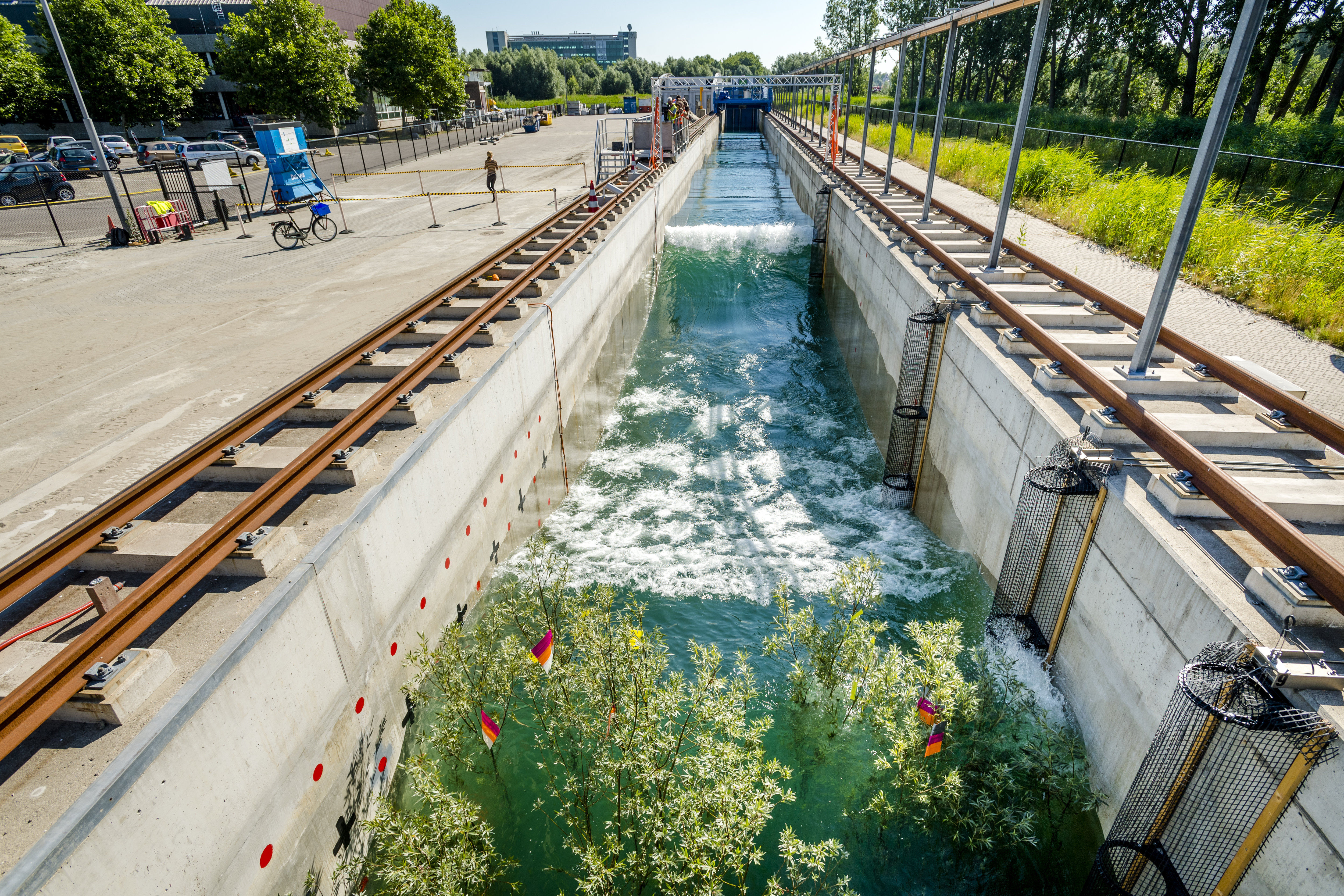 Testing the wave reduction potential of willow trees in the Deltaflume
Realizing impact
To facilitate mainstreaming and upscaling of this knowledge, Deltares has contributed to the International Guidelines on Natural and Nature-based Features for Flood Risk Management. The uptake of these solutions requires the participation of governments, industry, NGOs and local communities.