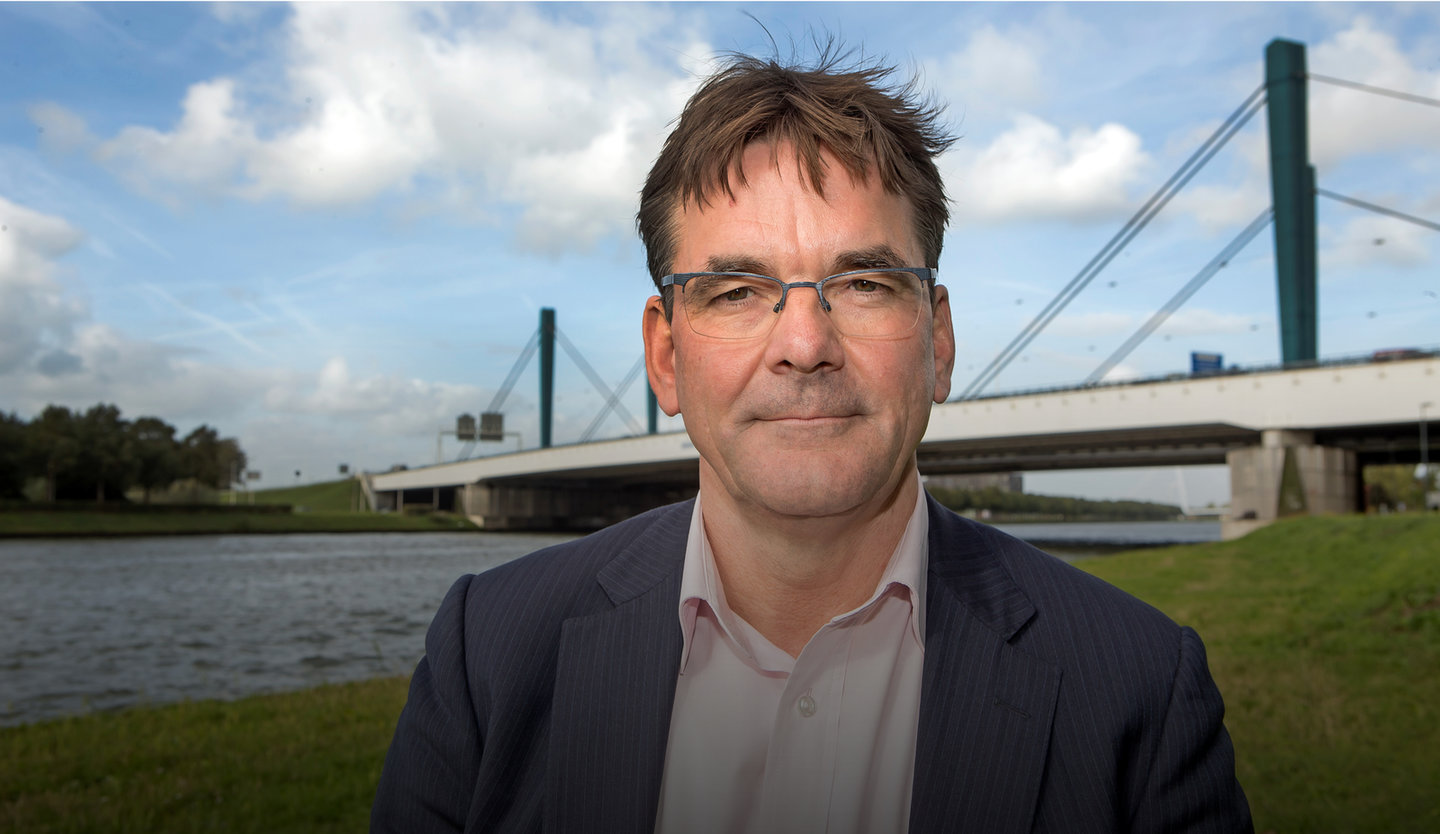 Flood Risk Management Programme and Deltares strengthen innovative capacity
Flood Risk Management Programme director Erik Wagener
"We need Deltares for front-line topics; conversely, researchers benefit from ideas and insights from practice," says the director of the Flood Risk Management Programme, Erik Wagener. This productive interaction means that the Flood Risk Management Programme (HWBP) and Deltares have signed a memorandum of understanding. The aim is to enhance our innovative capacity.
What are the implications of this agreement for how the HWBP and Deltares work together?
"The Programme is facing an enormous challenge: hundreds of kilometres of dikes need upgrading. This operation calls for new ideas and insights. In short: innovative capacity. Deltares has been helping us with this since we began in 2013. It is a wonderful, mutually beneficial, alliance. We need Deltares for all sorts of 'front-line topics' but, conversely, we provide the researchers with ideas and insights from the field, for example in terms of flood risk management in the medium and long terms. So there is a powerful interaction. This agreement will strengthen and further develop our intensive alliance."
Dike upgrades have to be cheaper and faster, but also more sustainable. Can Deltares help?
"Certainly, Deltares is actively committed to this effort. Sustainability involves multiple factors. How do you challenge the market to get to work? How can dike upgrades be done using local soil? But there are other challenges, too: What level of protection do you want? Does this dike upgrade really have to be on this scale? Because the most sustainable dike upgrade is, obviously, no dike upgrade at all. Particularly when it comes to determining the level of protection, Deltares can help us a lot with their expertise in the fields of modelling and simulation."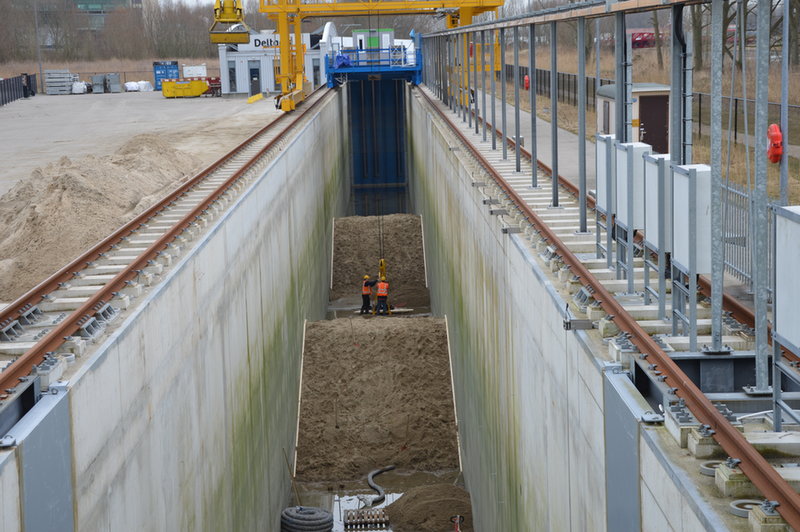 Innovation in practice: coarse sand barrier
The 'coarse sand barrier' is one of the innovations resulting from the alliance between the Flood Risk Management Programme and Deltares. This technique involves introducing a layer of coarse sand under the dike as an alternative for metal sheet piling. It stops fine sand being transported in seepage flows under the dike ('piping') and undermining the dike. Deltares first tested this invention in the laboratory, and then on a larger scale in the Delta Flume. The technique is now being implemented in the field for the first time near Gameren in the Netherlands. "And this is probably a more sustainable and cheaper approach than the traditional solution. It's a wonderful innovation," says Wagener.
How do you ensure that innovation is actually given a place in your projects?
"We are working with a Knowledge and Innovation Agenda drawn up in collaboration with Deltares and others. It describes how, and in which areas, we want to move forward with innovation, obviously working with the water authorities and other research institutes. It covers matters like approaches to dike revetment, piping and macro-stability.

"But we also want to look further at things like the smart implementation of flood risk standards. In other words, we are talking about alternative strategies in addition to dike upgrades. For example, can you achieve the desired level of flood risk management by taking management measures? Or, to go a step further: by creating 'flood risk management landscapes' through your spatial planning approach. You see, we are first and foremost a dike upgrade programme – that's where our focus is – but we also want to keep an eye on the bigger picture. Deltares is an ideal partner when it comes to helping us with this systemic thinking."
More information
If you want to know more about this study, don't hesitate to get in touch.