Actionable
Disaster Warnings
Even with protection measures in place, water- and weather-related disasters may still inflict significant damage and casualties. As 10% of the world's population lives in low-lying, flood-prone areas, this concerns hundreds of millions of people globally. Therefore, inhabitants of these flood-prone areas should be prepared to act in case of an impending disaster and have the information to respond adequately in the aftermath.
Flood forecasting in the Netherlands
In the Netherlands, Deltares develops and maintains the flood forecasting system for the Dutch Ministry of Infrastructure and Water Management. For the main rivers this system functions well. In the Summer of 2021, an extreme rainfall event resulted in disastrous flooding in Germany, Belgium and also in damage in towns along smaller rivers in the Netherlands. The Meuse River had exceptionally high water levels as well, but fortunately all embankments held but areas outside embankments flooded. This event clearly showed the value of forecasts, warnings and preparations. Deltares took part in a fact-finding mission and initiated a "Water Bomb" hackathon to investigate what would happen if other parts of the country would experience similar rainfall. Deltares assessed the performance of early warning systems and the information needed at the various stages of the calamity, to further prepare the national authorities and regional water boards for future extreme weather events.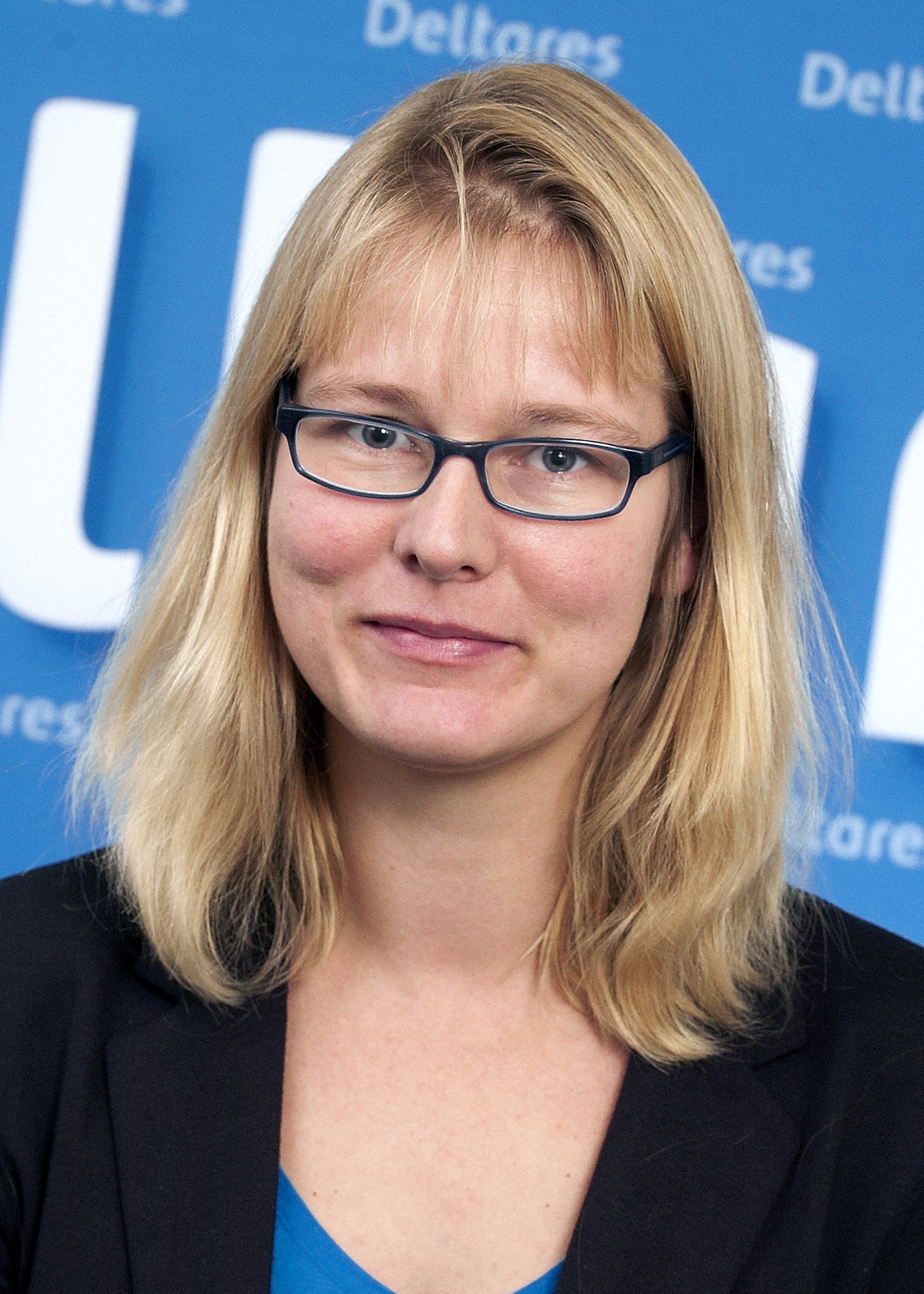 'Climate change is not something for the future. It's here and now. That's why we have to now prepare for more extreme weather'
Karin de Bruijn, flood expert at Deltares and author of the 'Water bomb' report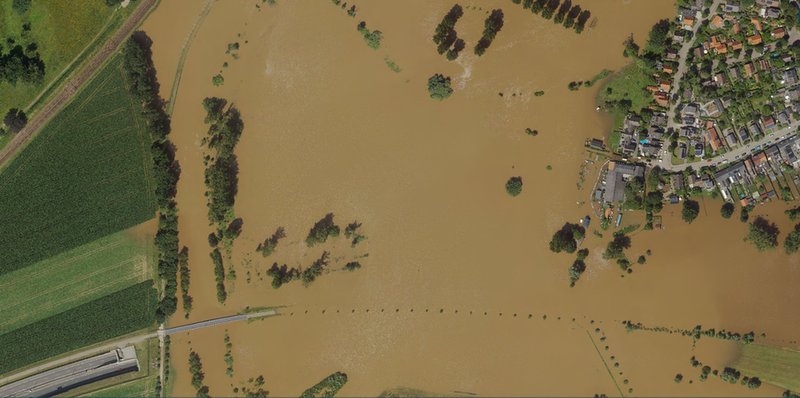 High water levels in Limburg, July 2021
Anticipating disasters to save lives
For Rijkswaterstaat (Dutch Public Works Departments), we are improving wave predictions for navigation, workability at offshore windfarms, and search-and-rescue operations on the North Sea using innovative machine-learning techniques. Deltares also provides 24/7 expert Emergency Advice (Spoedadvies) when a potential calamity occurs, for instance to the Dutch Water Management Centre (WMCN: Watermanagementcentrum Nederland) which issues the national flood alerts. To assist in the response phase, we participate in the Anticipation Hub, a new knowledge exchange platform coordinated by the Red Cross. In this platform, Deltares contributes to effective use of forecasts, risk analysis and early warning information to enable anticipatory action. This is becoming a widely accepted approach to save lives and protect livelihoods.
International early warning systems
Internationally, Deltares has developed the open software Delft-FEWS (Flood Early Warning System) which has been installed in more than 50 countries and is used to give warnings to hundreds of millions of people. For example, in early 2019 Thai authorities evacuated thousands of people based on our accurate forecast of coastal high water and floods. In addition, Deltares recently co-developed the National Incident Management Forecasting System (IMFS) for the UK Environment Agency. Deltares' aim is to provide Forecasting as a Service with global coverage that can be refined to provide regional multi-hazard forecasts, especially for areas that do not have adequate information systems yet. In this effort, we integrate our models with earth observation and local data so that we not only provide information to warn the population before an event but also provide critical information during the response and recovery periods to assist emergency services.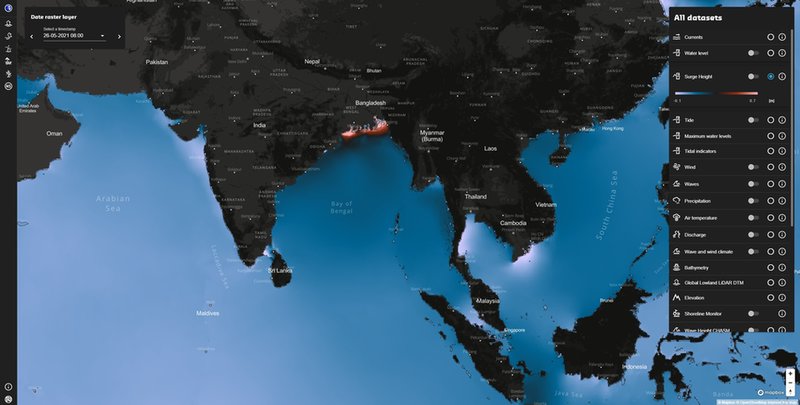 Glossis water levels for Cyclone Yaas impacting the Bay of Bengal
Realizing impact
By developing and sharing our flood forecasting models and tools, Deltares contributes by informing governments and communities in advance of flooding events. As a result, emergency authorities can respond timely to disasters and safe lives.