Cities even warmer within a decade
How can we adapt?
In August, the IPCC reported that the world is getting warmer. In ten years from now, the global temperature will have risen permanently by 1.5 degrees. The fact that weather patterns will change as a result has significant consequences for how we use water and the subsurface, also in cities. To prevent heat stress, for example. The temperature in the city can easily be five degrees higher than in non-built-up areas and things cool off less at night. Ultimately, that will have consequences for health. How can we adapt?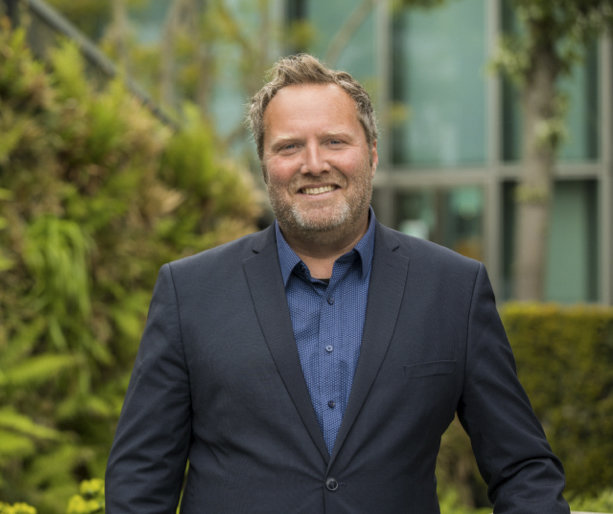 Floris Boogaard works at Deltares as an expert on urban water and subsurface management, and he is also a lecturer in Spatial Transformations (water) at the Hanze Hogeschool University of Applied Sciences.
"You can reduce the heat island effect by making cities greener. Multifunctional greenery with more shade and less stone also delivers other major benefits. For example, water can sink back into the subsurface, maintaining the groundwater level. That reduces land subsidence and pile rot. If more water infiltration is required, disconnecting rainwater from the mixed wastewater drains helps. And we can let water flow to bioswales and rainwater gardens, or to lower unpaved areas where the water can sink into the ground."
Will the heavy rain that we expect not cause more flooding then? After all, the weather is getting more extreme.
"Many cities are looking to see if they can temporarily find extra space for green, climate-adaptive facilities to cope with cloudbursts. But they are also thinking about ways to use hard infrastructure such as squares, concave roads, roundabouts and parking garages."
Heat stress and citizen science CurioUs?
Last summer, Floris Boogaard and Allard Roest (a researcher in climate adaptation) organised a citizen science campaign in the city of Groningen on behalf of Hanze Hogeschool. Local people were asked to measure the temperature in their homes and complete a questionnaire. Temperatures of up to 40°C were measured in bedrooms. Deltares researchers were able to use these data to learn more about what works well and what doesn't when it comes to preventing heat stress.

How can you see whether, and where, plans will help?
"Plans can be made if the risks and effects are clearly understood. Dutch municipalities use climate stress tests to identify bottlenecks for flooding and heat stress, and to organise dialogue about the risks. More than 8000 national and international climate-adaptive examples can be found on climatescan.nl. For cities outside the Netherlands, there is a toolbox: the Adaptation Support Tool. This tool is used to look for solutions with stakeholders and to calculate the effect on the urban climate. It has been deployed in, among other places, the city of Antananarivo in Madagascar. The city wanted to be greener, mainly to be protected from flooding. It is in a relatively sheltered location in the mountains and so the temperature can get quite high. Here, shade from tall vegetation also helps to reduce heat stress. Several cities, examples being New Orleans, London, Berlin and Xiangtan in China, used the AST for their plans."