A new, practical tool to help communities mitigate flood risks
Compound flood events, in which there are two or more sources of flooding, will be more frequent in the future due to more frequent storms, more intensive rainfall, and sea level rise. The Community Flood Resilience Support System (CFRSS) is a new tool to support adaptation planning that Deltares and Deltares USA have developed in collaboration with the U.S. Department of Homeland Security, Science and Technology Directorate. "This tool addresses compound flooding. It is free and practice-driven," says the department's Senior Science Advisor for Resilience, Dr. David J. Alexander.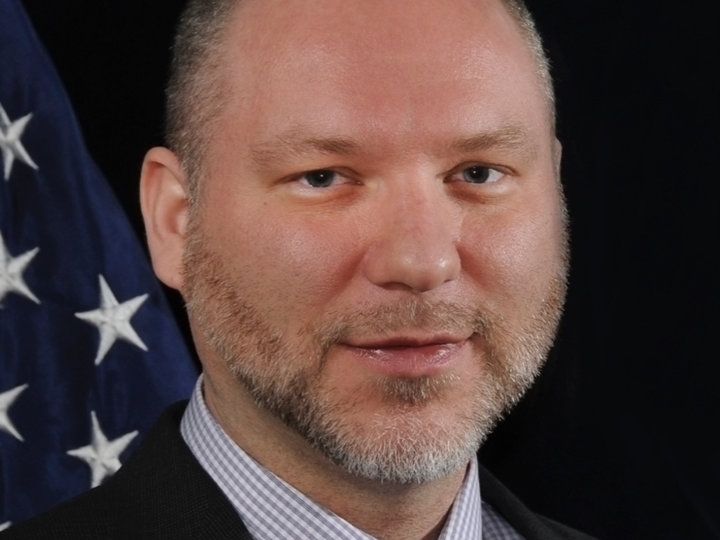 About Dr. David Alexander
Dr. David J Alexander serves as the Senior Science Advisor for Resilience within the U.S. Department of Homeland Security - Science & Technology Directorate (DHS S&T). He leads the Enduring Sciences Branch of DHS S&T's Technology Centers Division which focuses on interdisciplinary research across the physical, biological and life sciences to enhance knowledge, advance state of the art, inform investments and drive actions in national threats, hazards, and risks. He serves as the climate adaptation and resilience lead for DHS S&T. He also co-chairs the National Science and Technology Council's Subcommittee on Resilience Science and Technology.
Why do you need this tool in the United States?
"Flooding is our most common natural disaster concern. It affects all our states and areas. There are already many flood risk management tools but, in this case, we wanted to emphasise compound flooding, taking into account the various risks that can cause floods and linking that understanding to key planning and decision-making for flood risk management. And we wanted to make sure the solutions were built from the perspective of the end user so that we would deliver tools that work."

Why did you decide to collaborate with Deltares?
"Clearly, the Dutch, and particularly the experts at Deltares, have extensive experience and a long history of conducting research and developing tools related to flood risk. We'd already collaborated with Deltares in the past and knew the institute had other open-source solutions, like the Delft3D tools, which are grounded in solid, evidence-based science. Given the fact we're both interested in the same scientific issues and in creating practice-driven, open-access tools, this was a great opportunity to partner."

The tool is being piloted in the city of Charleston in South Carolina, which had floods after heavy rains in 2020. Has it been useful so far?
"We started by engaging the community in the winter of 2020: local and state government organisations, non-profits, and the local people. The project will run until the summer of 2022. We can already say that the feedback we've received has been very positive."

How do you plan to encourage the introduction of the tool in flood risk communities?
"We'll conduct final workshops in the pilot area and hold presentations at flood risk conferences nationwide. We're also working with Deltares to present the project results on the Deltares website so that users can download the tool easily and freely, including user and technical documentation explaining the technology. And we're not just making it available to the United States but also to an international audience."

CFRSS
Deltares USA was commissioned by the Department of Homeland Security to develop a Community Flood Resilience Support System (CFRSS). The City of Charleston was selected for the pilot application of this system. The CFRSS helps remove modeling bottlenecks in adaptation planning, and empowers local communities to understand the risks they face in changing conditions, and to evaluate the effectiveness of adaptation options.
Do you envision future versions of the CFRSS?
"At the moment, we're still unpacking the feedback from Charleston. The number of end users keeps growing. Once we have a comprehensive understanding of where end users think additions are needed, we'll discuss them with our Dutch partners. We'll also continue working on communicating the model outputs in a way that makes them easy to understand. The final step is linking that to potential mitigation measures like improving infrastructure or removing high-risk developments. We see our collaboration with Deltares as an enduring, strategic partnership that will continue after this project. Flood risk remains a top concern. There are still many unanswered questions and challenges, both scientifically and technically."

Notify me when the tool is available