Reliable railways, now and in the future
With ProRail and Delft University of Technology, Deltares is launching a five-year programme to improve the stability of Dutch railway tracks. "It's a unique alliance involving both fundamental and applied research," says Karel van Gils, Director of Innovation & Technological Renewal at ProRail.
Most of the Dutch railway network is located in a subsurface that is under threat as a result of climate change (extreme precipitation, desiccation) and increasingly intensive use by more passenger and freight trains. "We are moving towards a society in which mobility and public transport will play an important role. We expect significant growth in rail traffic between now and 2030. For example, the train will soon be an option for relatively short journeys to other countries that are now made only by plane," says Van Gils.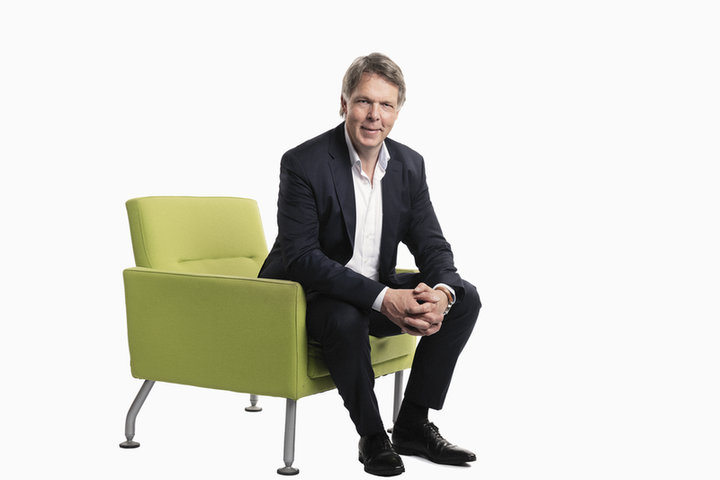 More, and heavier, trains
As an infrastructure manager responsible for seven thousand kilometres of track in the Netherlands, ProRail wants to facilitate this growth and sustainable mobility. Not by focusing primarily on building new track but by using the existing track more efficiently. "More, and heavier, trains cause problems with the subsurface." ProRail will be conducting large-scale research with Deltares and Delft University of Technology. "It is a unique alliance of a kind that is also new for us, involving both fundamental and applied research. Delft University of Technology will contribute theoretical knowledge, Deltares is good at transforming the models into practical applications and ProRail keeps an eye on areas such as availability and reliability. This is an integrated approach."
More, and heavier, trains cause problems with the subsurface."
Alliance
Deltares and ProRail have been working together for several years to establish a clear picture of the risks and uncertainties associated with the subsurface. "We signed a memorandum of understanding eighteen months ago and initiated studies to exchange data. In the early days, you look at how you can operate as a team: how open are we about sharing information and how is the alliance working? We have built up a relationship of trust during this period. We get on very well and we speak the same language. We both come from the applied world and we want to see results."
Unique knowledge
The research is intended to reduce disruption, prevent higher maintenance costs and contribute to sustainable and safer train transport. The initial projects have already begun. The three parties have teamed up to work on the increasingly busy sections near Geldermalsen, and between Leiden and Woerden. "This study will allow us to acquire knowledge that will be unique worldwide because this understanding of the subsurface in combination with track stability does not yet exist."